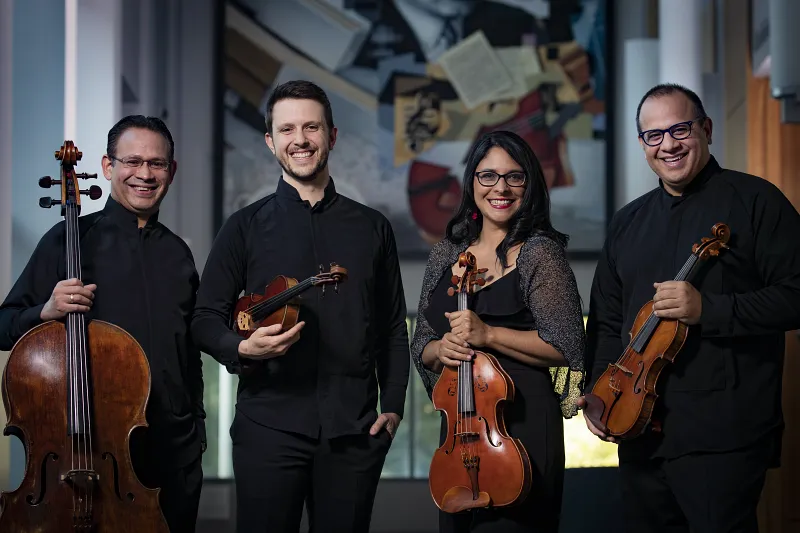 The Dalí Quartet
August 25, 2023
Ari Isaacman-Beck, violin
Carlos Rubio, violin
Adriana Linares, viola
Jesus Morales, cello
Friday evening, April 12, 2024 – 7:30 P.M.
Program
Juan Crisóstomo de Arriaga: String Quartet No. 1 in D Minor – 1820-26
Javier Alvarez: Metro Chabacano – 1988
Sonia Morales: Divertimento Caribeño No. 3
Beethoven: String Quartet in E-flat Major, Op. 127
The Dalí Quartet, with its Classical Roots, Latin Soul program, returns for its third appearance on our stage. Its fresh approach has been sought out by distinguished series in New York, Toronto, Washington DC, Los Angeles, Seattle, San Juan and countless communities beyond.  The Reading program demonstrates their artistry in presenting Latin American quartet works alongside standards of the Classical canon. 


You May Also Like

September 20, 2022
June 16, 2023
August 25, 2023