Steeped in a vibrant history, the WCR Center for the Arts was erected in the 19th century in the Callowhill District of Reading, on the site of the city's first post office. After serving as the Wyomissing Club for many years, the building became home to the Women's Club of Reading in 1919.
In the summer of 2004, several community leaders came together to form a new entity, the WCR Center for the Arts. The organization was formed for the purpose of preserving this historic building as a unique performance and exhibition venue for the community.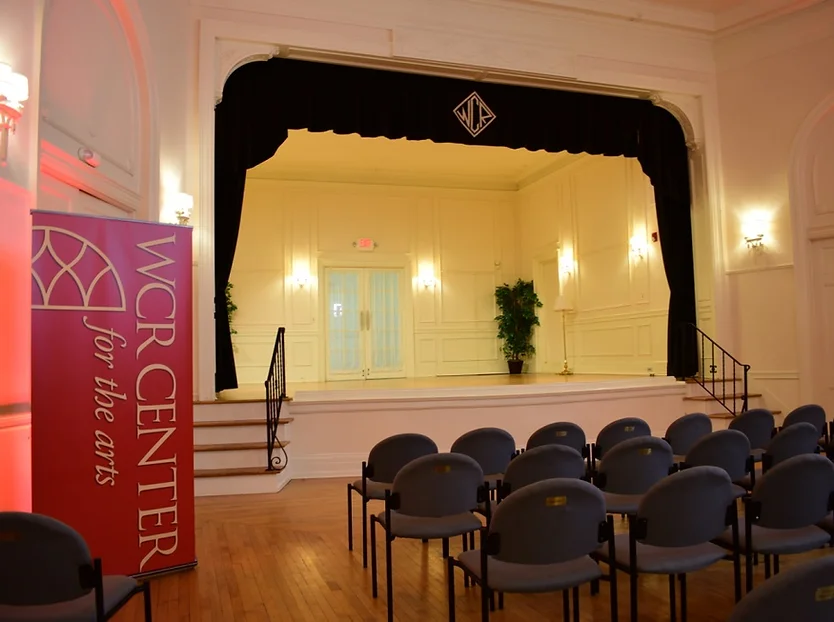 At the center of this stately building is a 265-seat auditorium with an acoustical quality unmatched anywhere in southeastern Pennsylvania. A superb vintage Steinway grand piano, purchased by the Woman's Club, is still showcased in concerts today. The venue also boasts a gallery and reception hall, perfect for exhibits, meetings and various entertainment events.
PARKING
We recommend WCR event attendees to park in the Abraham Lincoln Parking Garage, whose entrance is off of Washington Street. Parking in the Abraham Lincoln garage is Free on Saturdays and Sundays. Special thanks to Shuman Development Group for allowing the WCR Center to utilize this parking garage!

Note: When parking at the Abraham Lincoln garage for a WCR event on a weekday, please bring your parking ticket with you for validation.