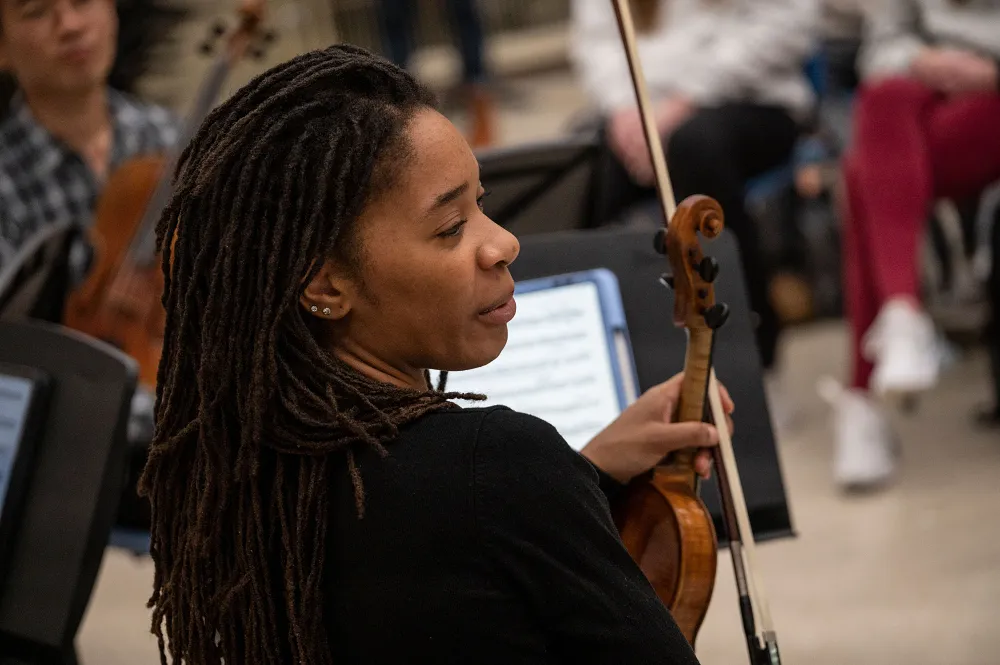 An important aspect of the mission of FOCM is to bring our artists into the schools of Berks County to introduce our musicians to students and other communities who may not have been exposed to chamber music previously.
These programs provide a wonderful opportunity for this new audience and our artists to connect and form relationships. The outreach takes place on Friday afternoons and students are encouraged to attend the evening's free concert with their families. 
In the 2022-23 season, we featured five outreach programs, reaching approximately 500 elementary, middle and high school students in Berks County. We are grateful to the Reading Musical Foundation for their support!