The Brentano String Quartet
August 25, 2023
Mark Steinberg, violin
Serena Canin, violin
Misha Amory, viola
Nina Maria Lee, cello
with Lucy Fitz Gibbon, soprano
Saturday evening, May 25, 2024 – 7:30 P.M.
Program
Haydn: String Quartet in G Major, Op. 33, No. 5
Mendelssohn: String Quartet in D Major, Op. 44, No. 1
Schoenberg: String Quartet No. 2, Op. 10
Our season wouldn't be complete without a concert by our friends in the Brentano String Quartet, returning for their 26th year! They are joined by Lucy Fitz Gibbon, a soprano noted for her "dazzling virtuosic singing", for the Reading premiere of Schoenberg's visionary second quartet.

You May Also Like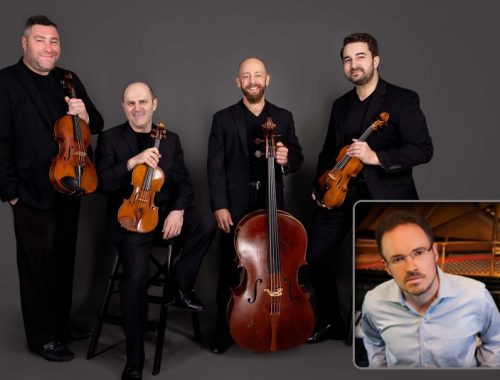 August 25, 2023
August 25, 2023
August 25, 2023