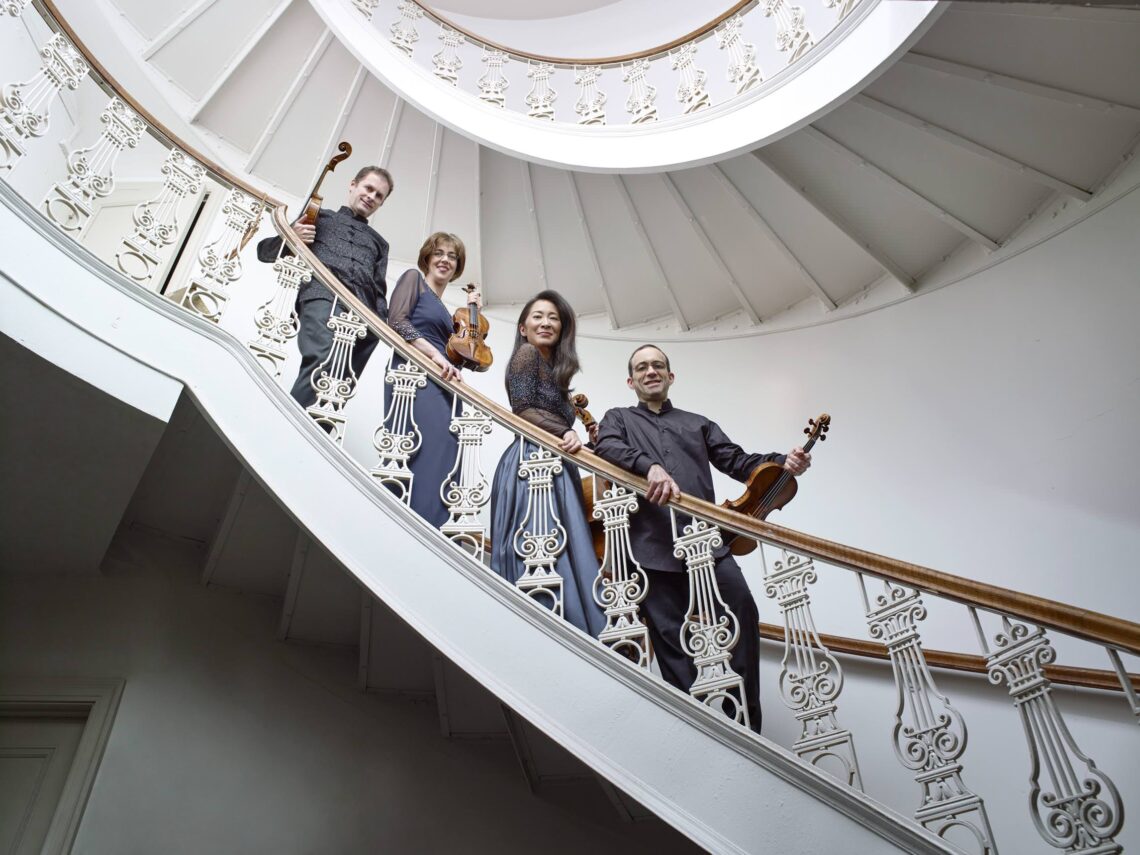 The Brentano String Quartet
September 19, 2022
Sunday, April 30, 2023 – 3:00 P.M.
@ The WCR Center for the Arts
Please join us for the final concert of the season by our friends in the Brentano String Quartet, returning for their 25th appearance on our series! Consummate professionals, their program features classic quartets of Bartók and Beethoven. 
Artists:
Mark Steinberg, violin
Serena Canin, violin
Misha Amory, viola
Nina Maria Lee, cello
Program: 
Bartók: String Quartet No. 5
Beethoven: String Quartet in B-flat Major, Op. 130
The Brentano String Quartet appears for the 25th time on our series. Since its inception in 1992, this fine ensemble has been praised for its elegance, technical brilliance, and musical insight. The Brentano Quartet has won numerous awards, including the prestigious 1995 Naumberg Chamber Music Award, the 10th Annual Martin E. Segal Award, and the First Cleveland Quartet Award. TheQuartet has toured extensively in the United States, Europe, Japan and Australia. The Brentano String Quartet has made appearances in the major musical centers in North America and Europe, including New York, Chicago, Boston, Philadelphia, Pittsburgh, La Jolla, Detroit, Toronto, Washington, D.C., San Francisco, Los Angeles, Baltimore, Houston, New Orleans, London, Salzburg, Rome, Madrid, Cologne, Bonn and Basel. It served as the first Resident String Quartet at Princeton University until 2014 when it was appointed to the prestigious post of Quartet-in-Residence at the Yale School of Music.

You May Also Like

September 20, 2022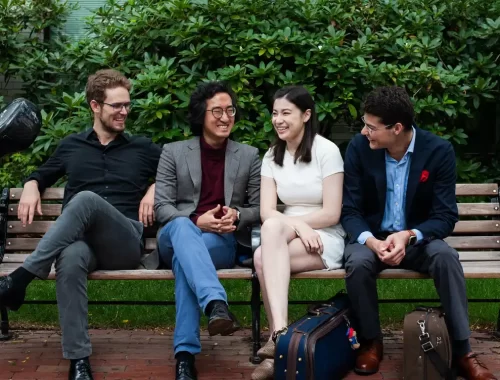 September 19, 2022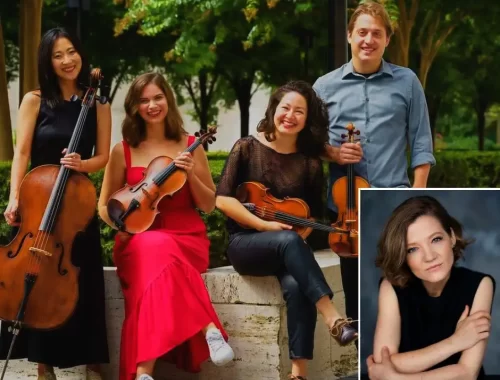 September 19, 2022