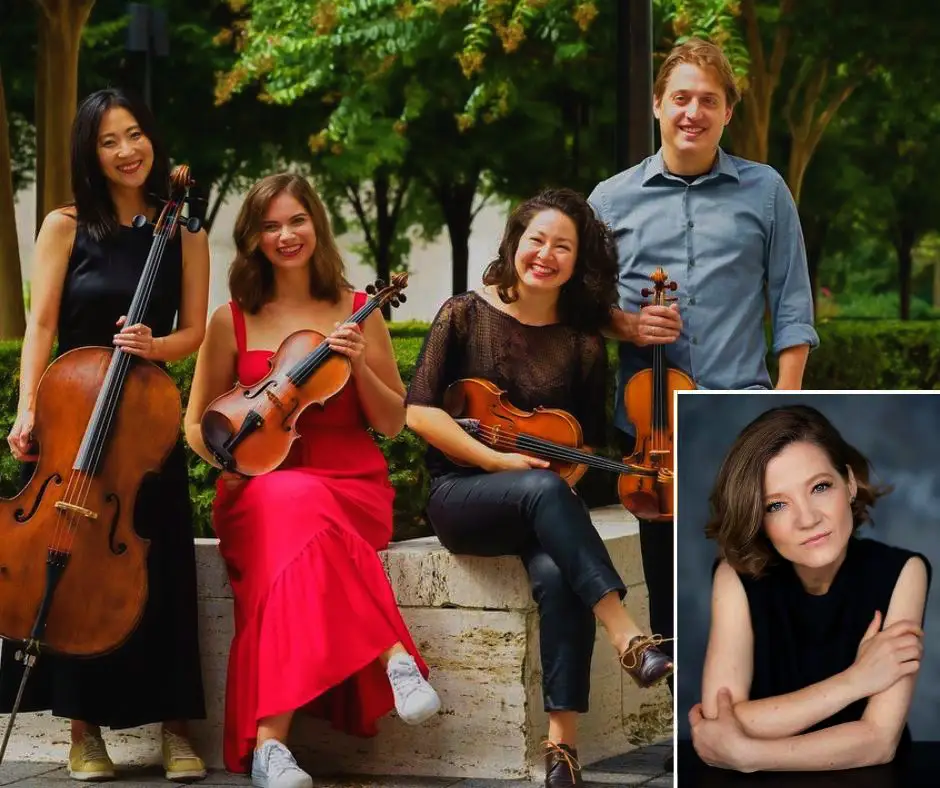 Aeolus Quartet
September 19, 2022
with Ieva Jokubaviciute, piano
Friday, November 4, 2022 – 7:30 P.M.
@WCR Center for the Arts
Aeolus Quartet with pianist Ieva Jokubaviciute
An audience favorite, the Aeolus Quartet returns for their 13th appearance on our series. The Quartet is joined by guest pianist Ieva Jokubaviciute, who was originally scheduled to appear in April 2020. Their diverse program includes Beethoven's String Quartet, Op. 18, No. 6, "Strum" by Jessie Montgomery, and Amy Beach's Piano Quintet in F-sharp Minor. This concert is supported by The Gertrude Sternbergh Concert Fund of the Reading Musical Foundation
Artists:
Nicholas Tavani, violin
Rachel Kitagawa Shapiro, violin
Caitlin Lynch, viola
Jia Kim, cello
Guest artist: Ieva Jokubaviciute, piano
Program:
Beethoven: String Quartet in B-flat Major, Op. 18, No. 6, "La Malinconia"
Jessie Montgomery: Strum
Amy Beach: Piano Quintet in F-sharp Minor, Op. 67
We welcome the Aeolus Quartet for their 13th appearance on our series! With performances acclaimed for both "high-octane" excitement (Strad) and "dusky lyricism" (New York Times), the Aeolus Quartet has been awarded prizes at nearly every major competition in the US and performed across the globe with showings "worthy of a major-league quartet" (Dallas Morning News). Originally formed in 2008 at The Cleveland Institute of Music, the Aeolus Quartet has performed in venues ranging from the Chamber Music Society of Lincoln Center and Lincoln Center's Great Performer Series to Weill Recital Hall at Carnegie Hall, to Dupont Underground, a subterranean streetcar station in DC's Dupont Circle. They were the 2013-2015 Juilliard Graduate Resident String Quartet and are currently Quartet-in-Residence at Musica Viva NY.
In addition to extensive touring throughout the United States, their 2022-23 season includes performances at the Santa Barbara Museum of Art, the Shalin Liu Performance Center with Rockport Music, and a guest quartet residency at Interlochen, MI. The Quartet serves as the Artistic Directors for the Charles Wadsworth Piano Competition, an innovative competition with an emphasis on chamber music and a commitment to creating equal access for all applicants.
The Aeolus Quartet has released several critically acclaimed albums of classical and contemporary works through Naxos and Azica labels, available on iTunes, Amazon and major retailers worldwide. The Quartet's "Many-Sided Music" initiative has produced two albums in an ongoing effort to promote works by American composers. The latest of these, "Ariel and Other Poems" was recorded with Azica Records and released July, 2021.
Thanks to the generosity of the Five Partners Foundation, the four members play on a set of instruments by famed Brooklyn luthier, Samuel Zygmuntowicz.
Lithuanian pianist Ieva Jokubaviciute's powerfully and intricately crafted performances have earned her critical acclaim throughout North America and Europe. Earning degrees from the Curtis Institute of Music in Philadelphia and from Mannes College of Music in New York City, her principal teachers have been Seymour Lipkin and Richard Goode. Currently, she is Associate Professor of the Practice of Piano at Duke University in Durham, NC.
This concert is funded in part by the Gertrude Sternbergh Concert Fund of the Reading Musical Foundation.
You May Also Like
August 25, 2023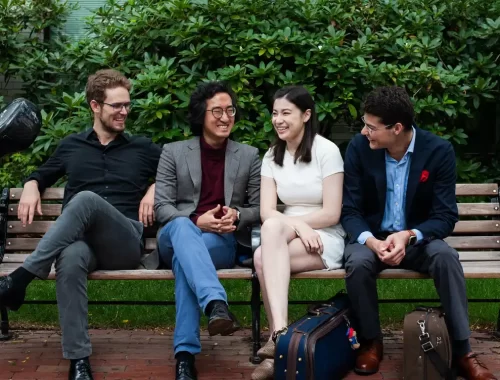 September 19, 2022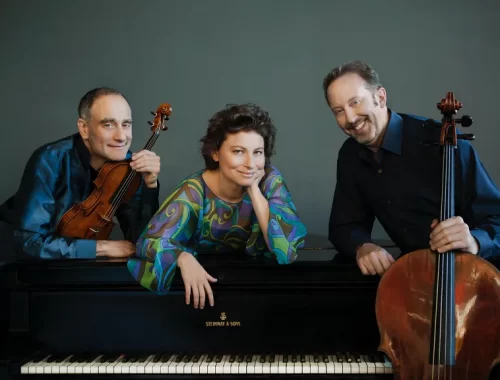 August 25, 2023